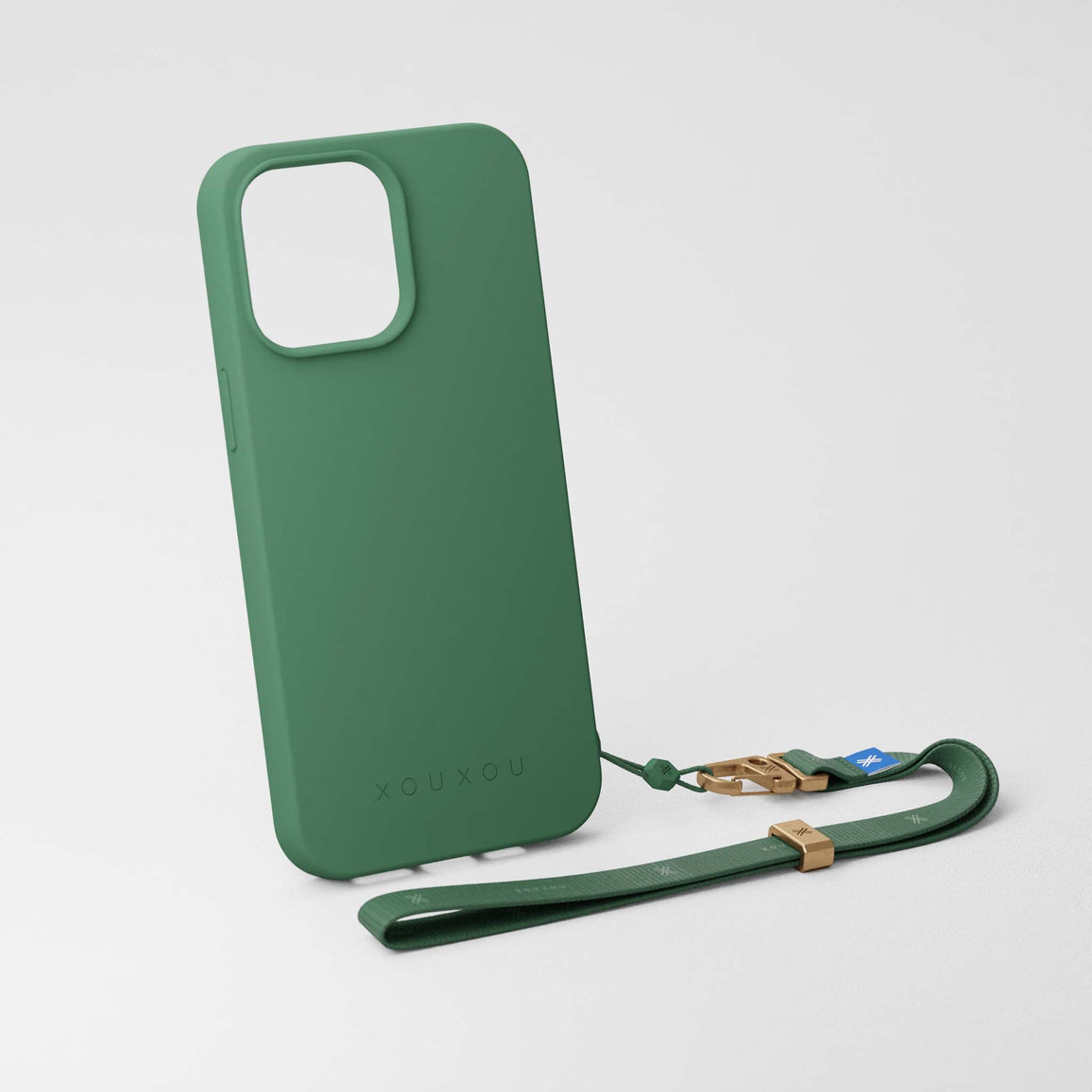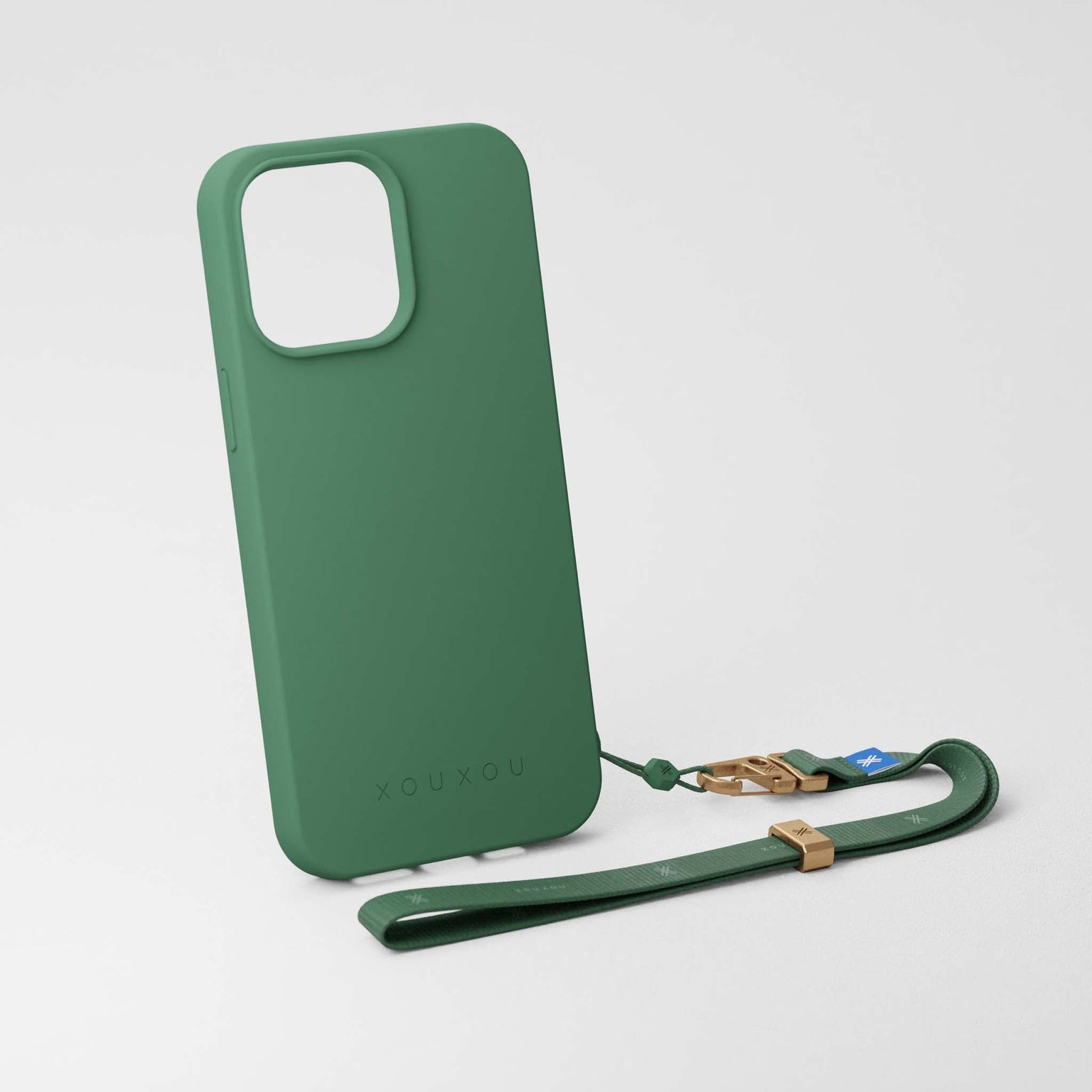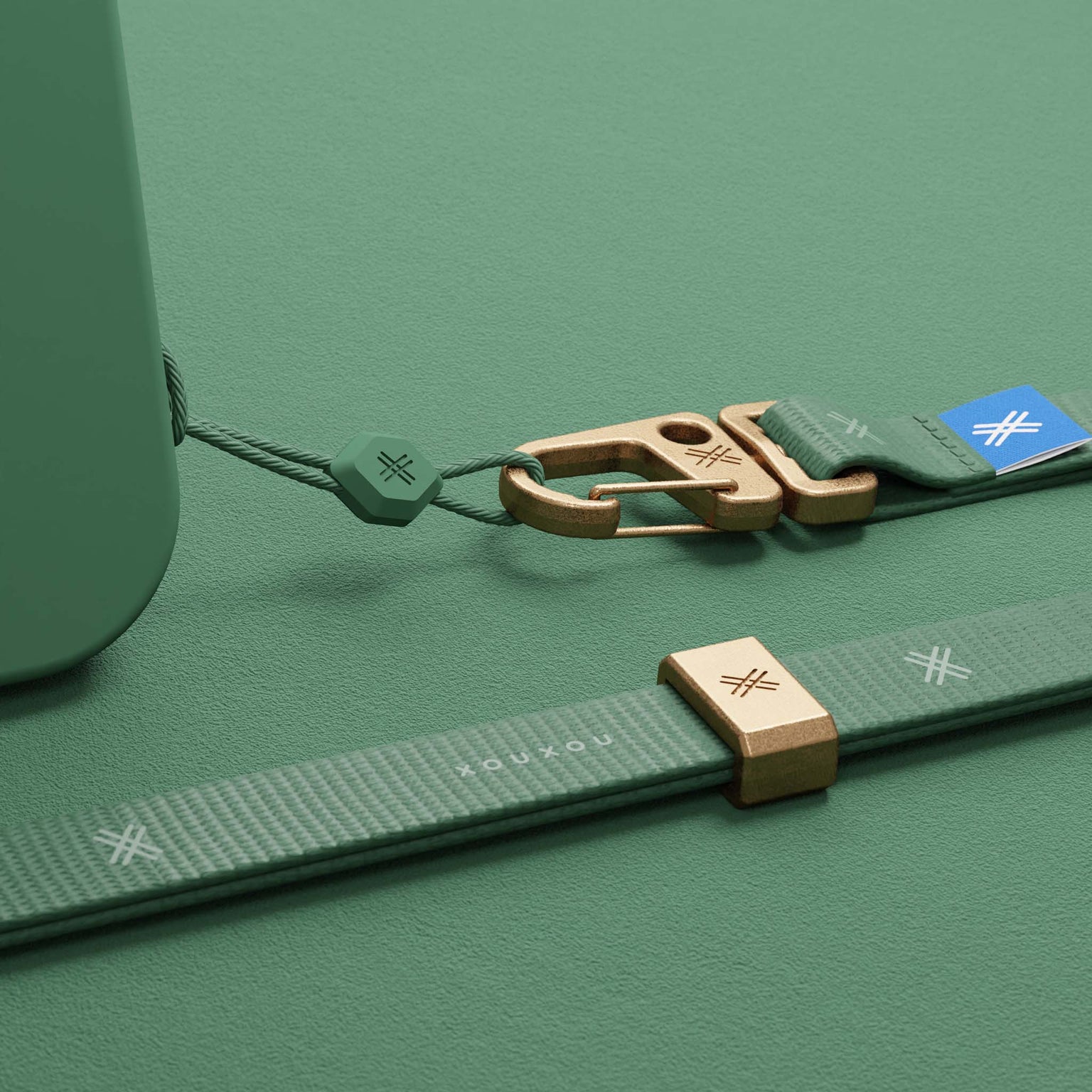 Sage Phone Case with Slim Wrist Strap
$69,00
Shipping calculated at checkout.
A Sage iPhone case with a detachable woven Slim Wrist Strap.
Our cases are made from durable recyclable plastic shell, soft and smooth to the touch. Inside a microfibre lining envelops your device for an easy fit. Matched with our Slim Wrist Strap: a sleek flat 12mm-wide strap with carabiner hook, making it simple to keep your hands free.
The set includes 2 strap adapters – a loop attachment to connect your phone to the wrist strap.
A case with MagSafe compatibility, has a built-in magnet supporting accessories like wallets and aligns your MagSafe charger on the back of your phone while in the case.
---