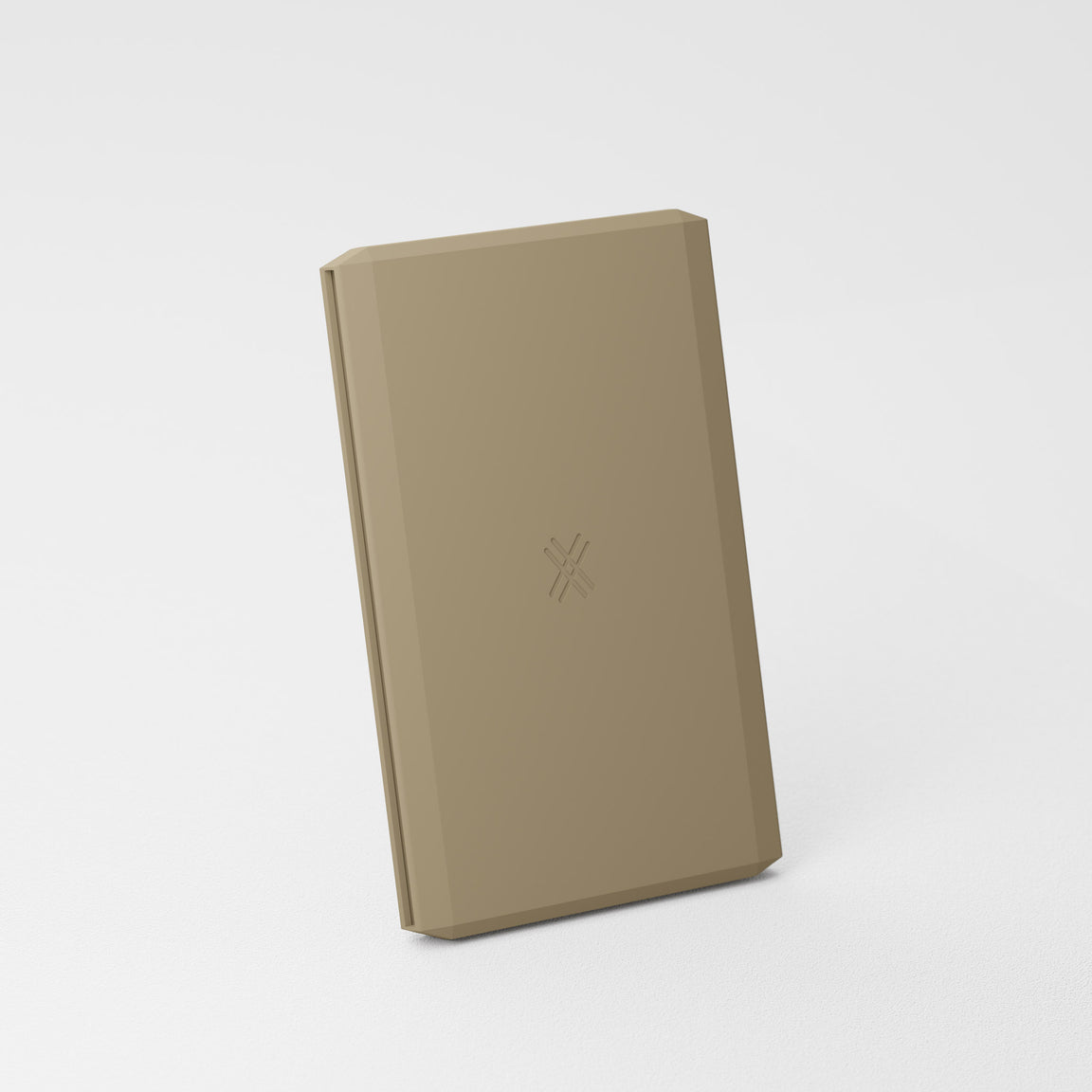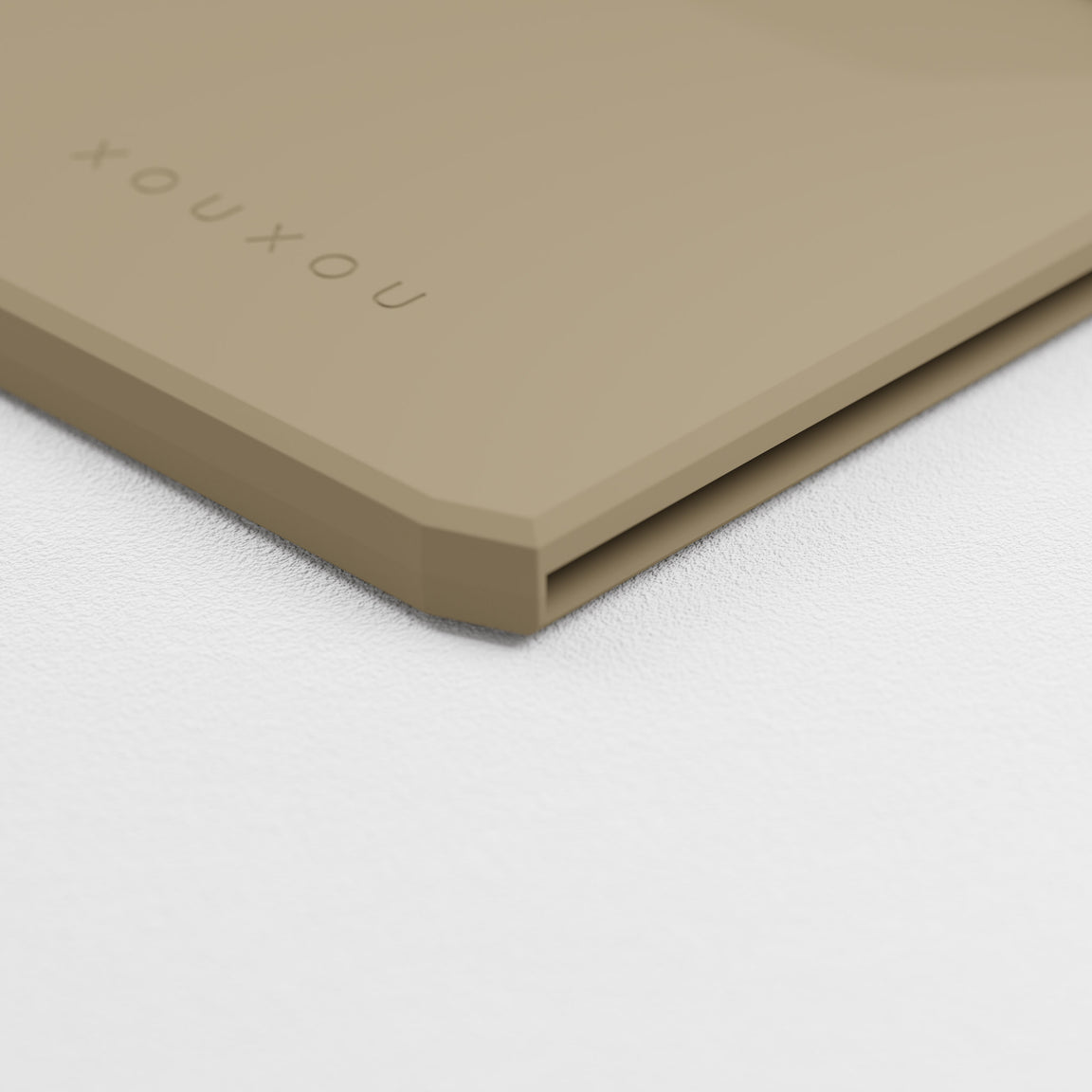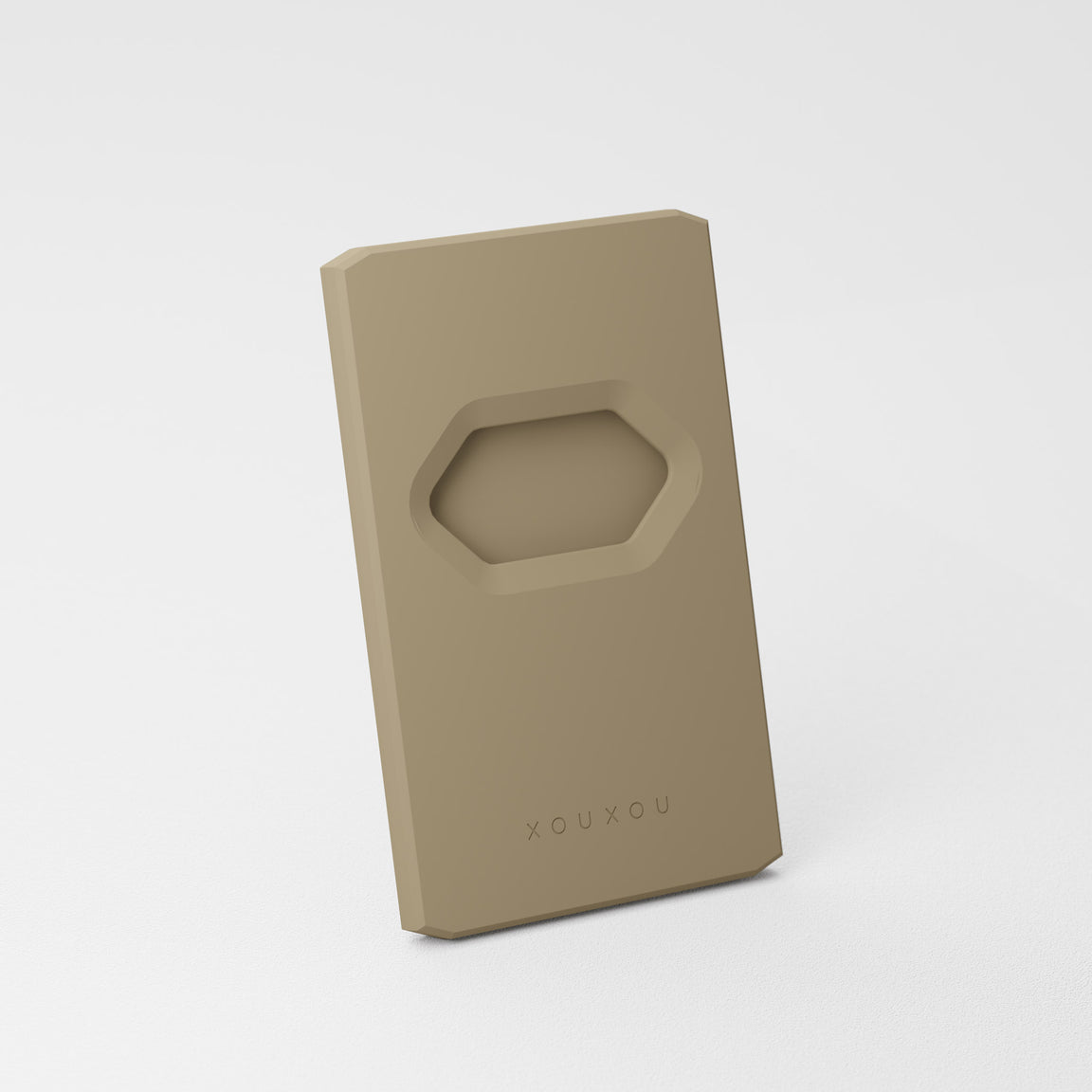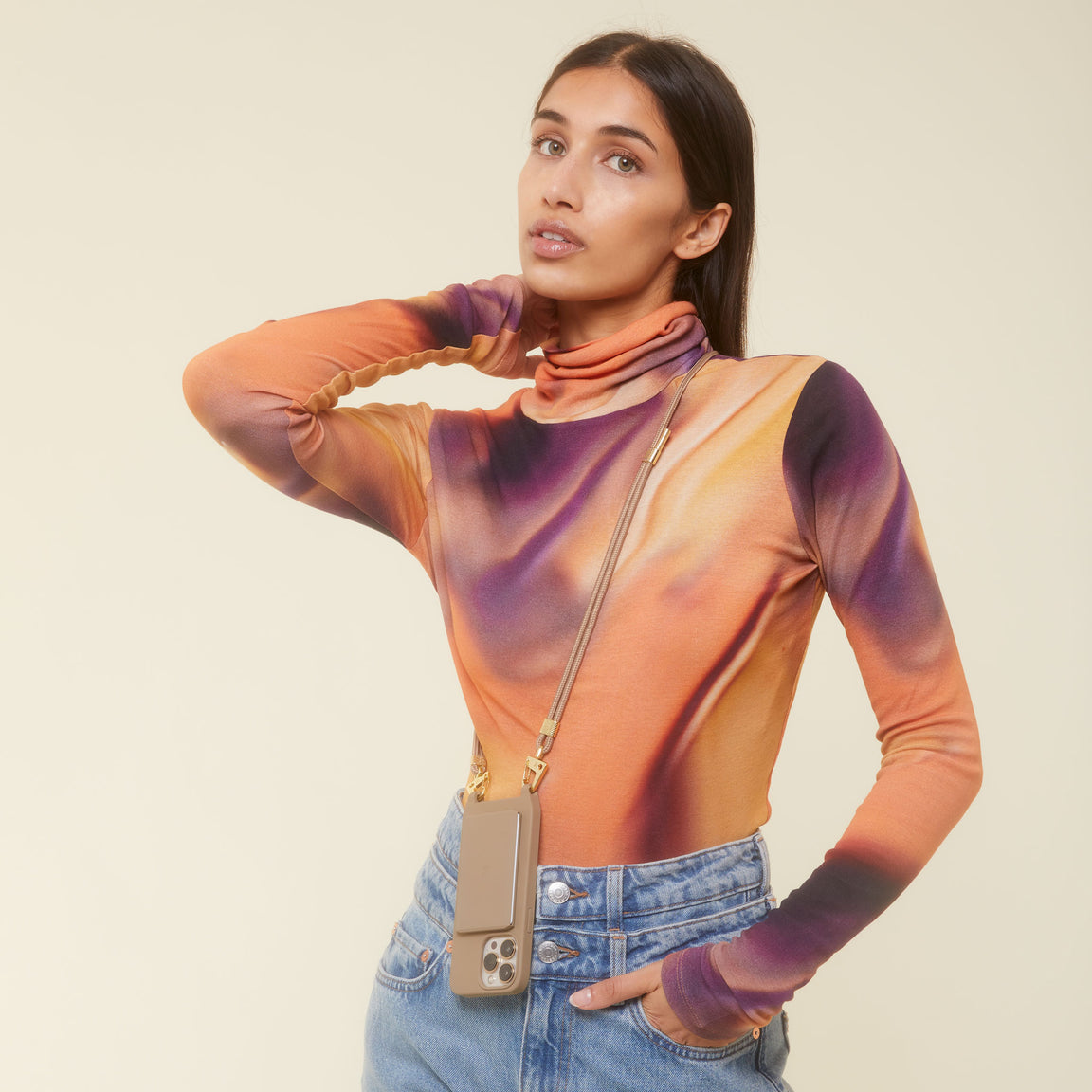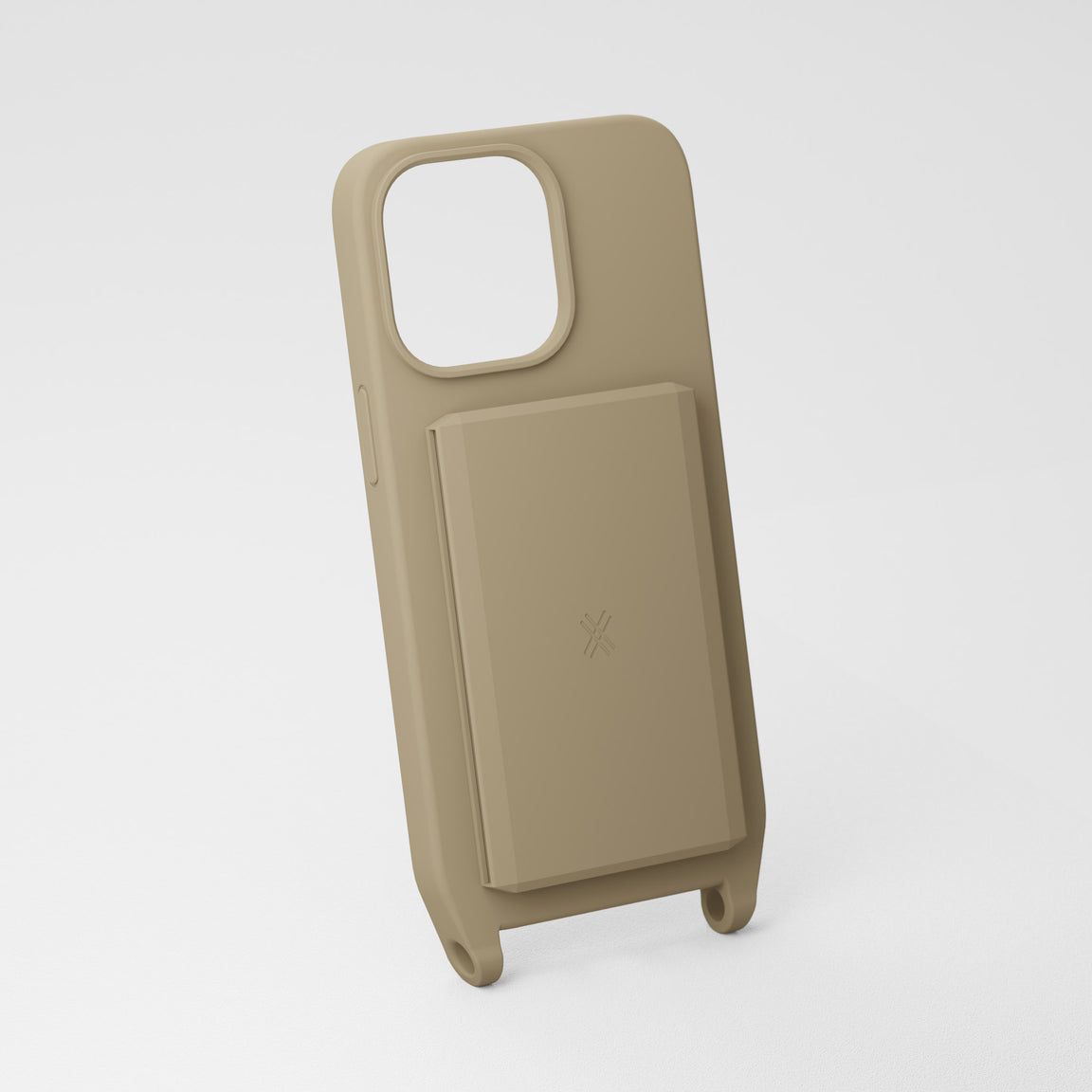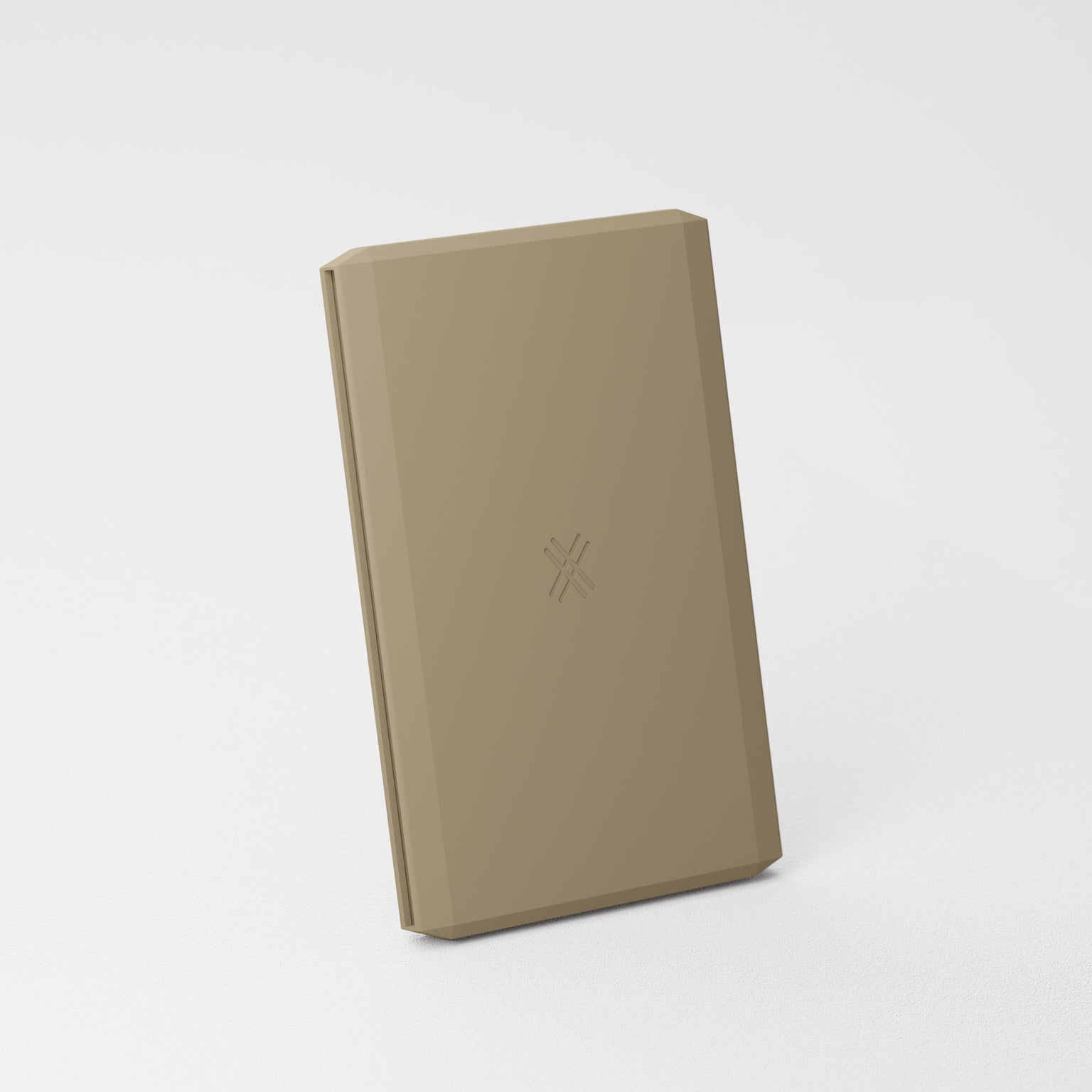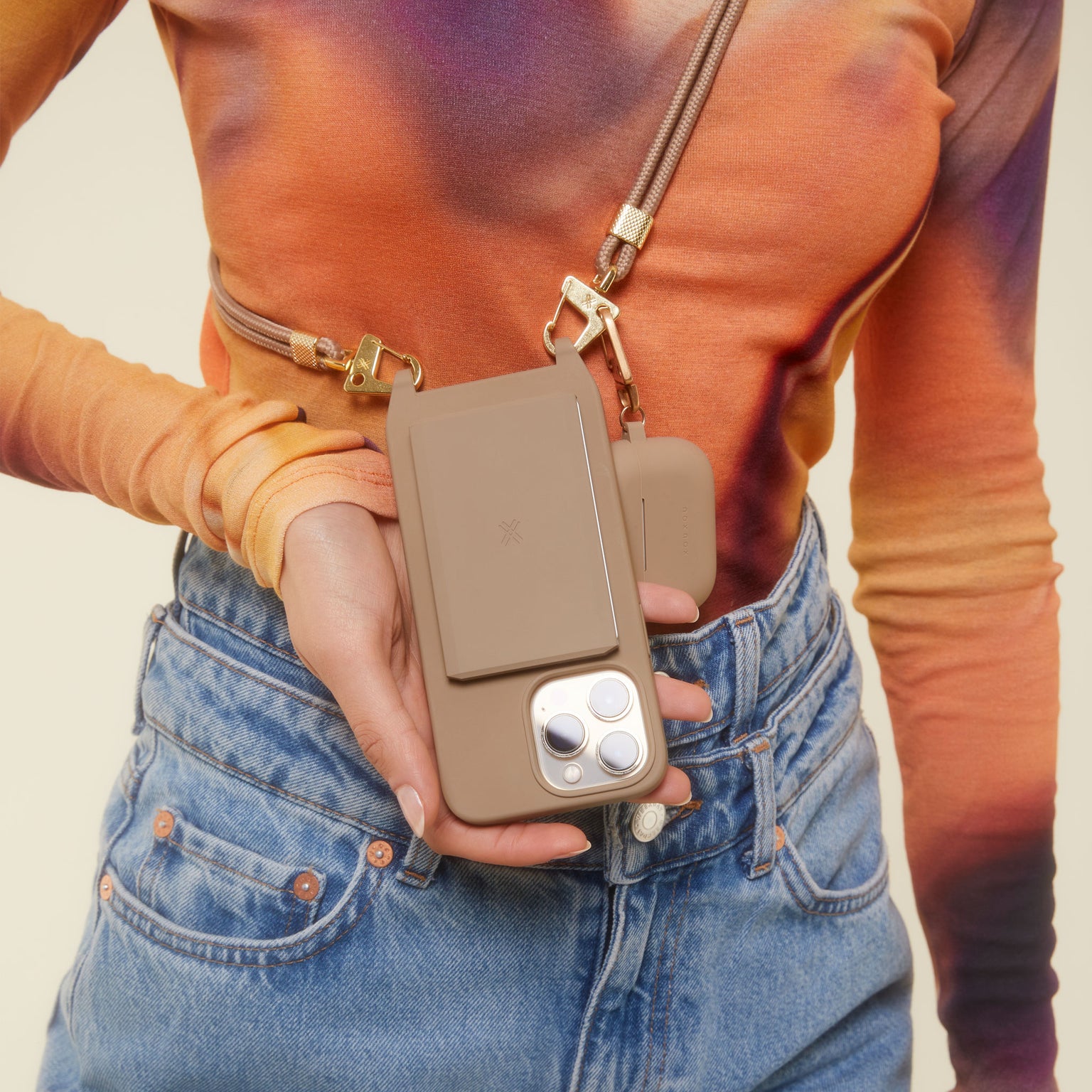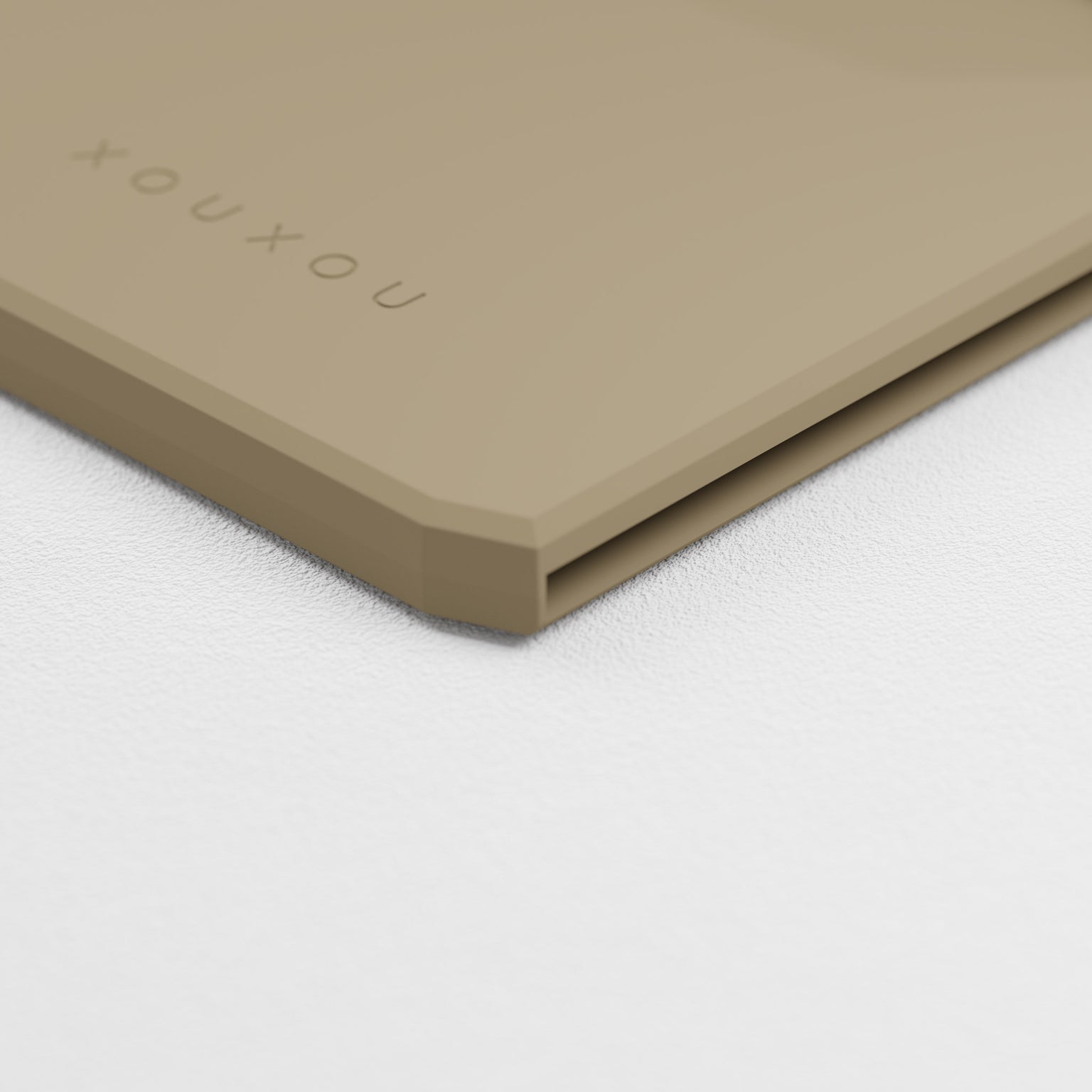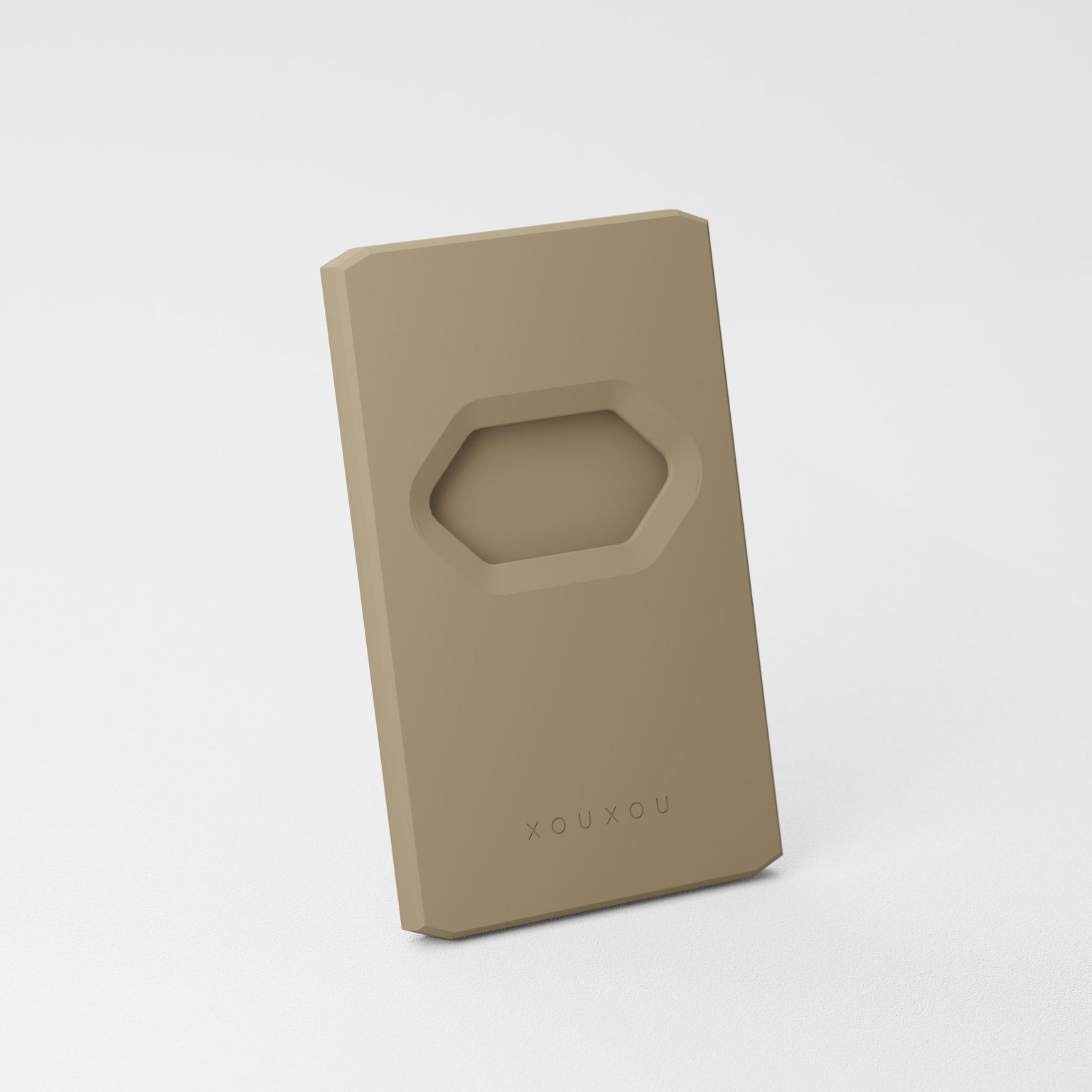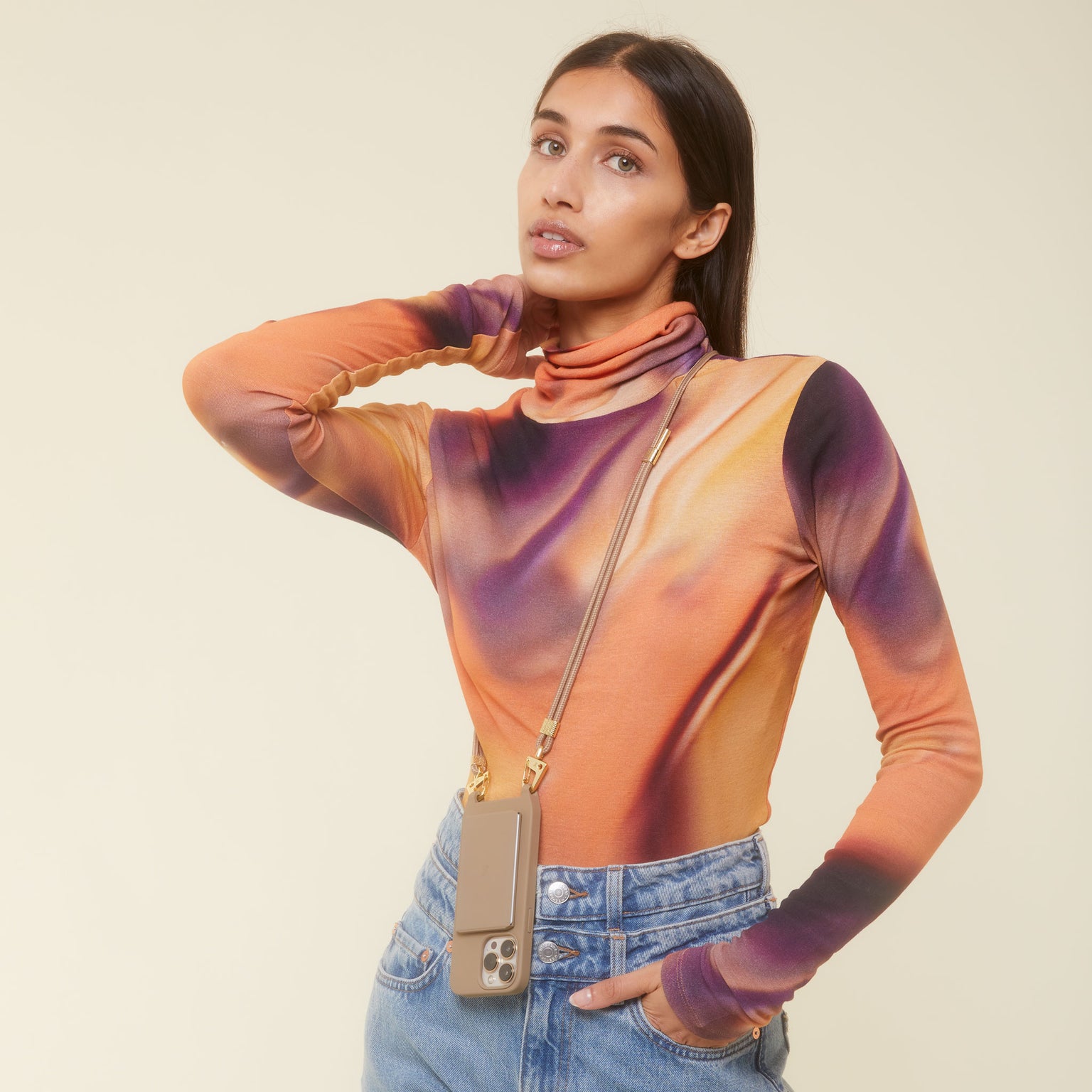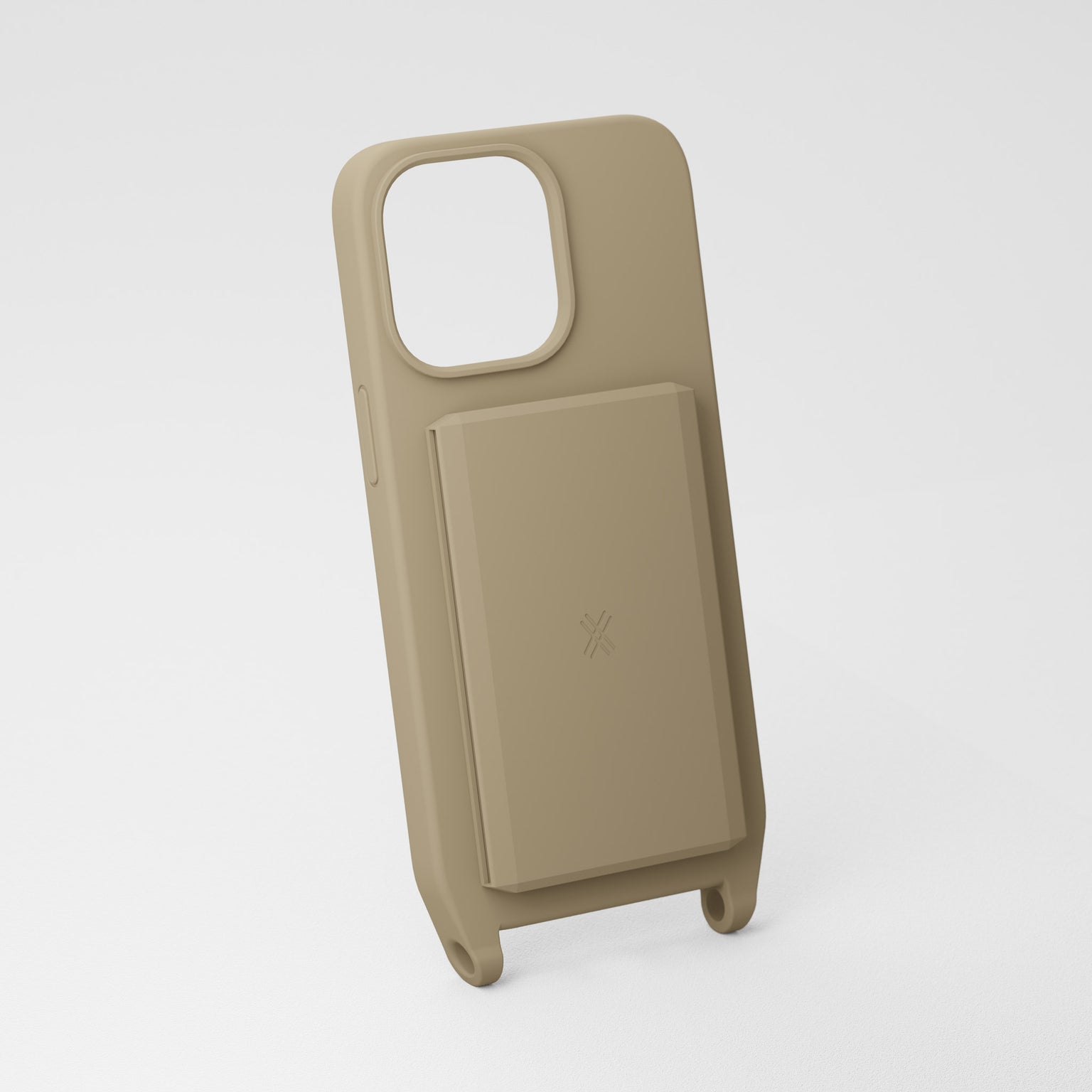 Taupe Wallet with MagSafe
$44,00
Shipping calculated at checkout.
A Taupe brown card wallet with a soft-touch smooth plastic shell and magnetic back-panel for use with MagSafe iPhone cases. Features a thumb-sized window on the back panel to easily slide cards in and out. Holds two standard-sized credit cards.
Compatible with iPhone 12 and 13 series on the back of the phone; all Phone Necklaces and Cases with MagSafe; and any case with our Adhesive Magsafe Adapter as an add-on.
Do you have a phone case or necklace without MagSafe?
Now you can use magnetic accessories like our Wallet with MagSafe with your regular phone case with our add-on Adhesive MagSafe Adapter. Check it out
---
Keep your cards connected
Wherever you go, have your cards magnetically bound to your MagSafe Phone Case or Phone Necklace.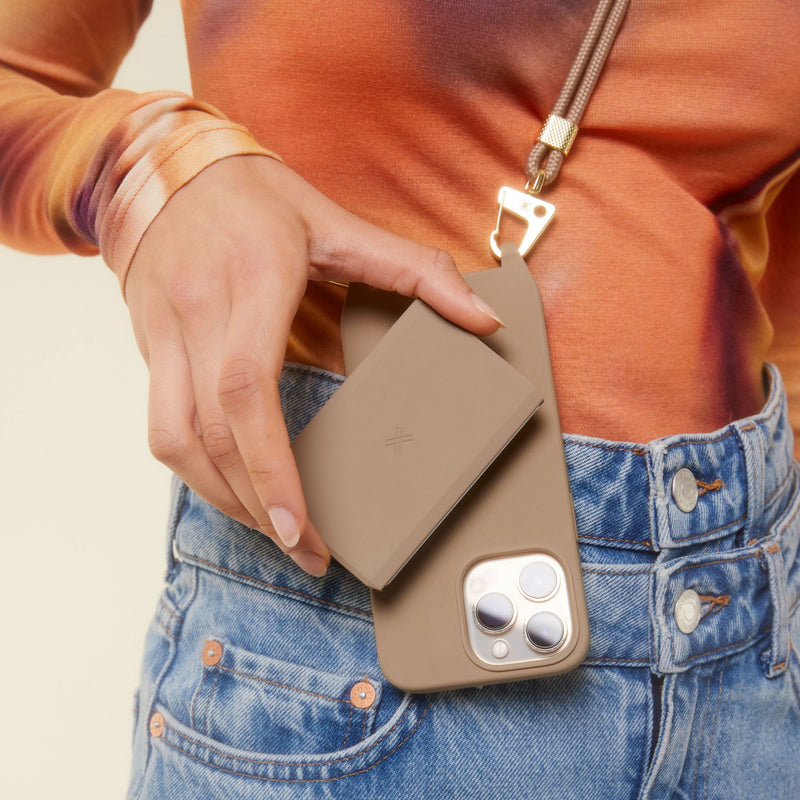 Always with you, always safe
Our superior strength magnet, side opening, and a specially designed spring keep your cards in place, connected to your phone necklace at all times.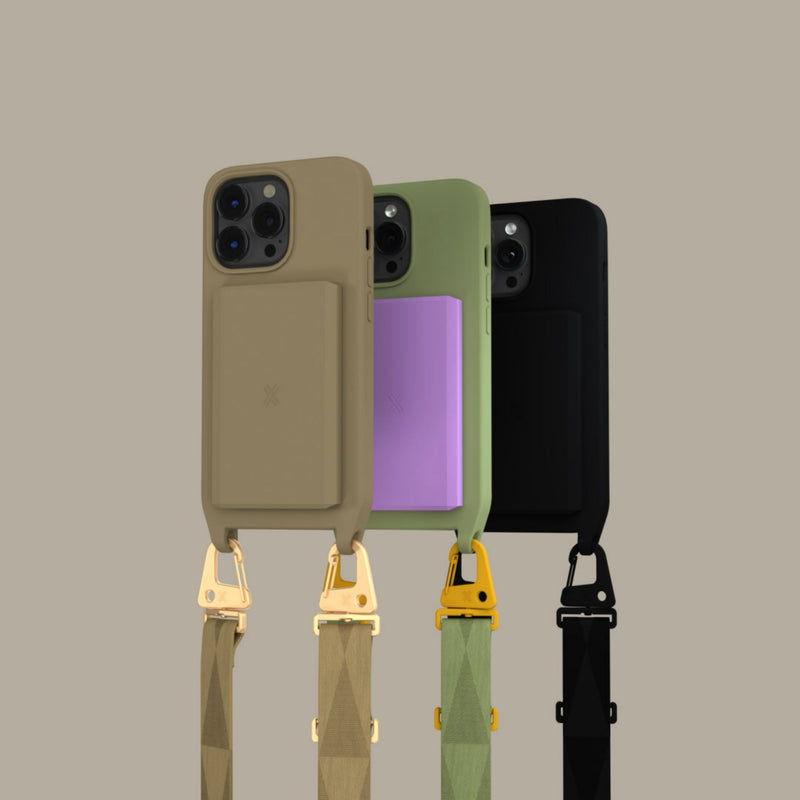 Sleek, Soft, Streamlined
No matter which colour you choose, it works well with our signature colour palette of Phone Cases and Necklaces.
MagSafe magic for any case
Simply stick our Adhesive MagSafe Adapter to your case and add a magnetic wallet on top, in a snap.
---