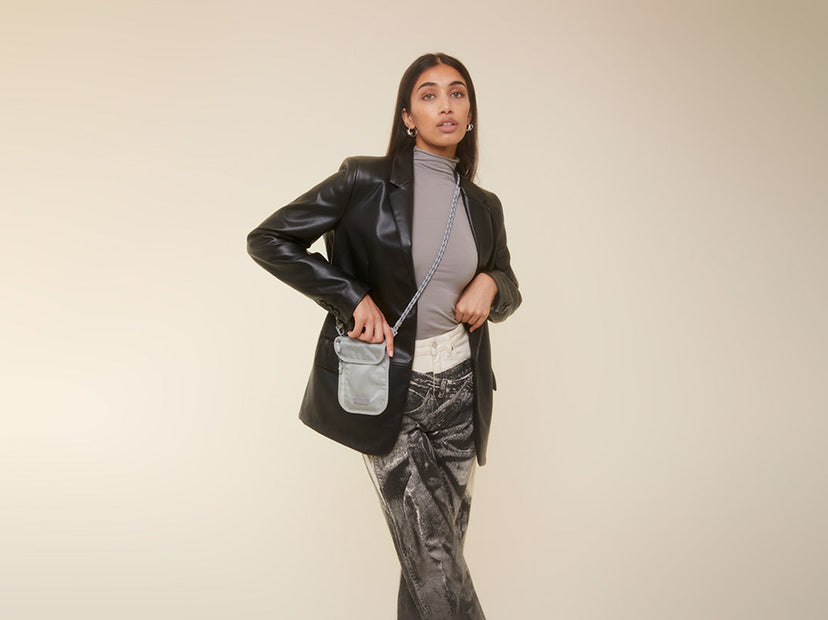 Pouches
Phone, key, cards, mask, go! Empty pockets never felt so good! The XOUXOU Pouch is your ultimate accomplice.
Made from ECONYL® regenerated nylon with a central compartment lined in electric blue, an elastic mesh outer pocket and a subtle magnetic-fastening sleeve that all give easy access to your essentials.
Wear it with your choice of XOUXOU modular straps, all with carabiner hooks that connect you to your keys, earbuds, phone and more.