---
---
WE BELIEVE IN HANDS FREE-DOM.
XOUXOU is the innovative fashion tech brand providing sophisticated, modular solutions for modern life on the go. It's pronounced like the Portuguese xuxu (shoo-shoo) — a nod to our founder Yara Jentsch Dib's Brazilian roots. We've been based in Berlin since the beginning — when Yara created the first Phone Necklace in her Neukölln kitchen back in 2016. In the six years since, over a million people have come around to the XOUXOU way of life — staying constantly connected, forever hands-free.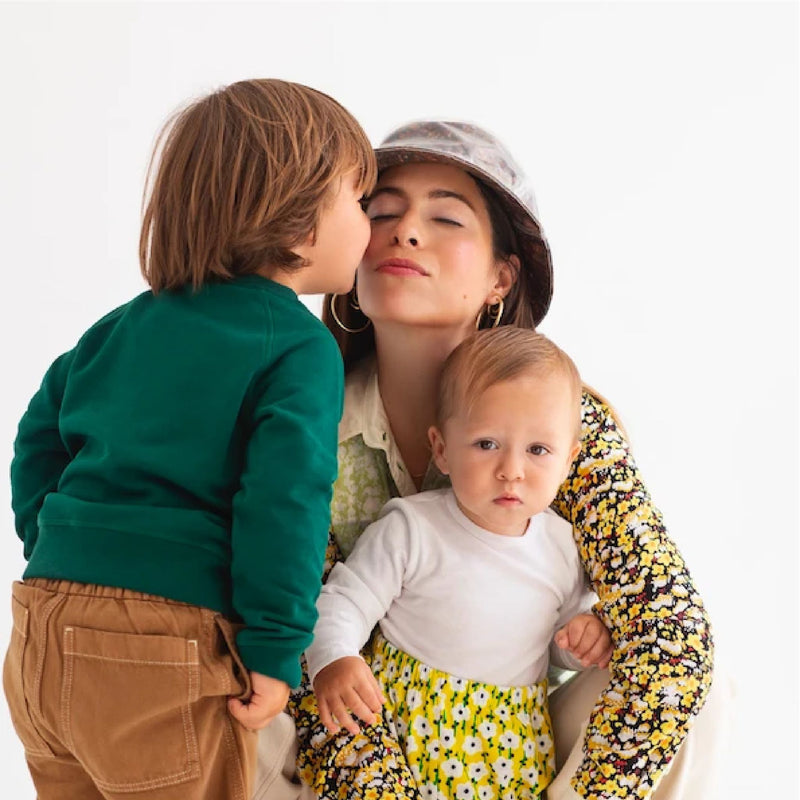 HOW IT STARTED
XOUXOU was born in 2016. It was the product of a personal need — the annoyance that comes from being dependent on your devices: constantly attached to a phone figuratively, but not physically. Dropped, forgotten, cracked, completely misplaced — we know you know what we're talking about. It all started with a strap that transformed a phone case into a Phone Necklace — and provided the simple, effective and now essential answer to staying connected, hassle- and hands-free.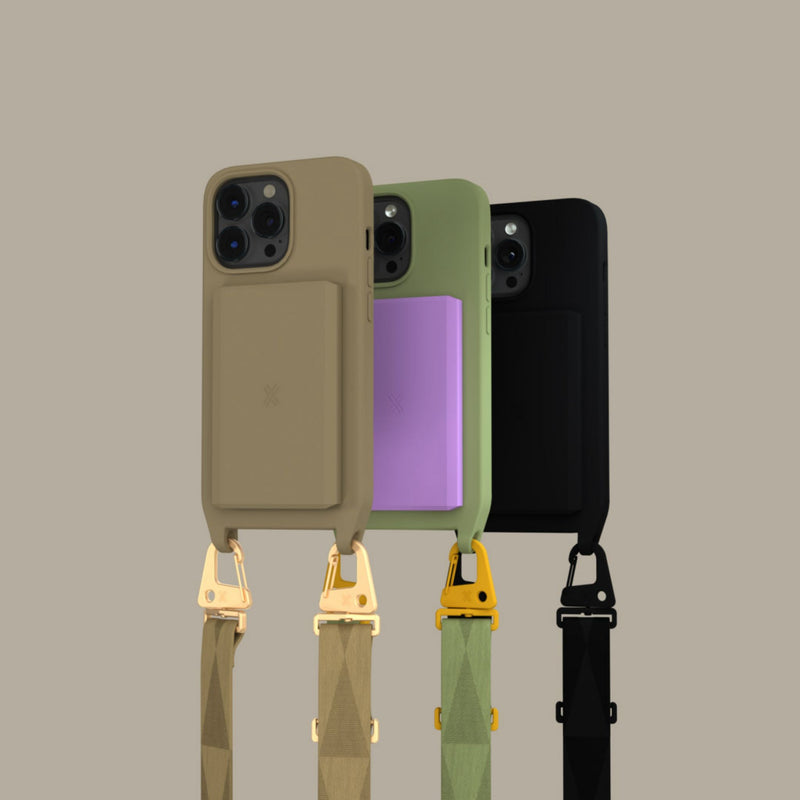 SMARTPHONES DESERVE SMART DESIGN.
At XOUXOU, we believe good design is self-explanatory. That's why all our products are made with your needs in mind. No frills, no fuss; just forthright, functional, high quality design that doesn't break the bank. From the curvature of our Phone Cases down to the clasp closure of a carabiner, every aspect of a XOUXOU product is built to serve a purpose — and look good doing it.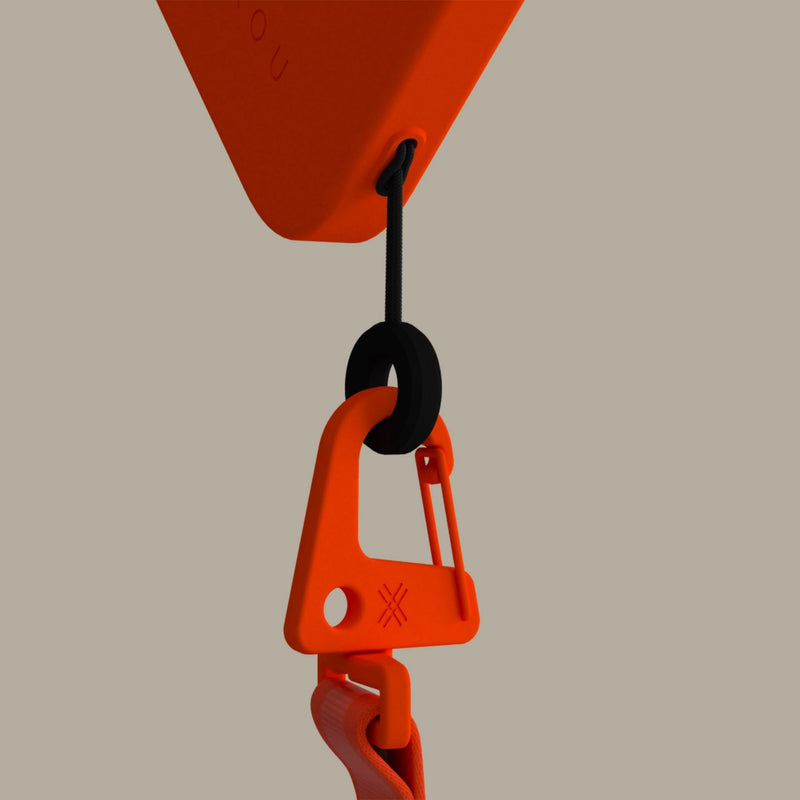 Our Berlin design team are industry experts who test, re-test and tweak each XOUXOU product until it's perfect. We know there's nothing more annoying than a cracked screen or a distracting scratch on the devices you use the most — that's why we channel our years of iPhone expertise into protecting yours.
When it comes to materials, our search for quality and durability never ends — and each XOUXOU product is built to last. We're on a constant mission to be better both for you and for the environment. We're committed to creating as little waste as is possible. We work with recycled nylon, and our packaging contains no plastic — it's fully recycled and recyclable. And XOUXOU's modular DNA means that parts can be exchanged, even when you upgrade.
MIX & MATCH MODULARITY
We like to switch it up, and so should you. All XOUXOU products are made to be modifiable and easy to upgrade. When it comes to designing our Phone Necklaces, Cases, Wallets and Bags, compatibility is key — so you can adapt the colour, look and feel in an instant.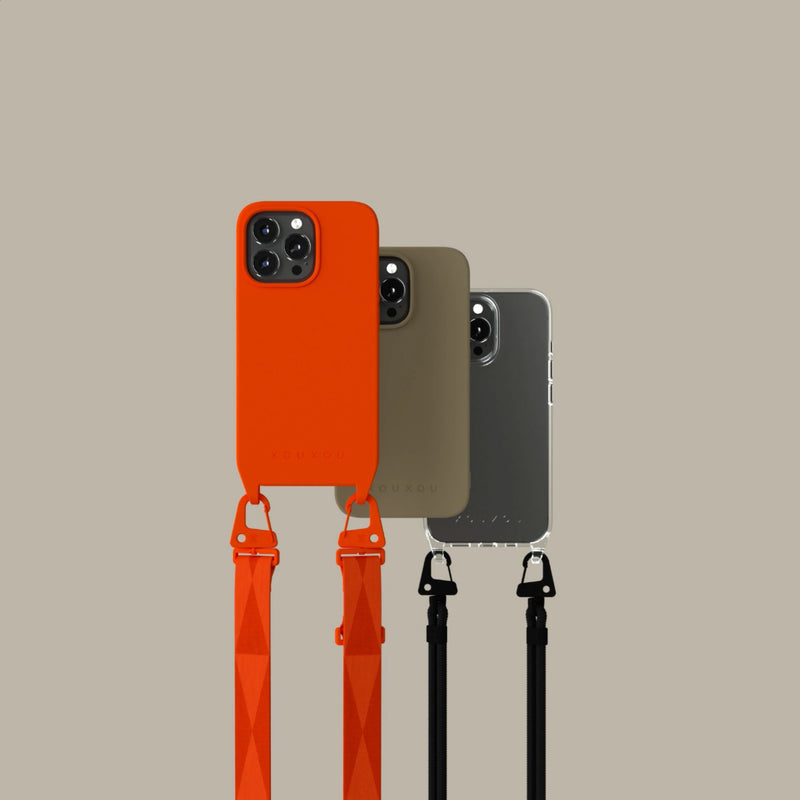 HOW IT'S GOING
The XOUXOU range now features over 1500 modular products to mix and match, fusing functional product design with fashionable style. From our base in Berlin, we conceive, create and deliver essential hands free solutions to over 1 million customers in 100 countries. What are you waiting for? Join the family. Explore our collection of Phone Necklaces and accessories, and see what happens when you say yes to life hands free.